Logging In:
Follow the link provided in your email to go to the platform site.

First you will be presented with a Login page, an example of which is shown below.

Fill out your email address along with the password provided in the email.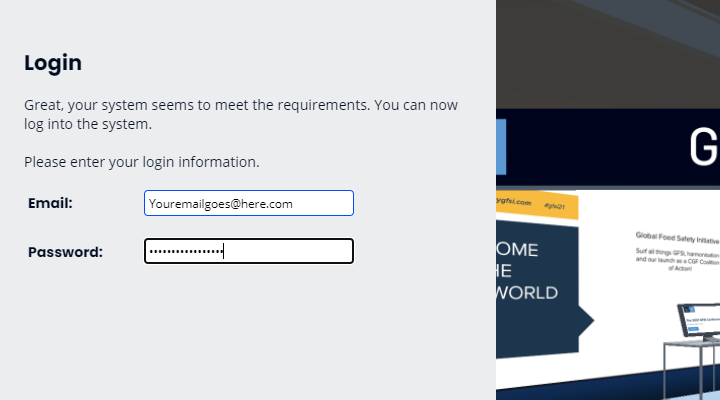 Forgotten Password:

If you have forgotten, or can't find your password, click the "Forgot Password" link next to the "Log In" button.
Account management: Have you forgotten your password?
That will bring up this Dialog box, as seen below.
Enter your email, and a password reset link will be sent to your address.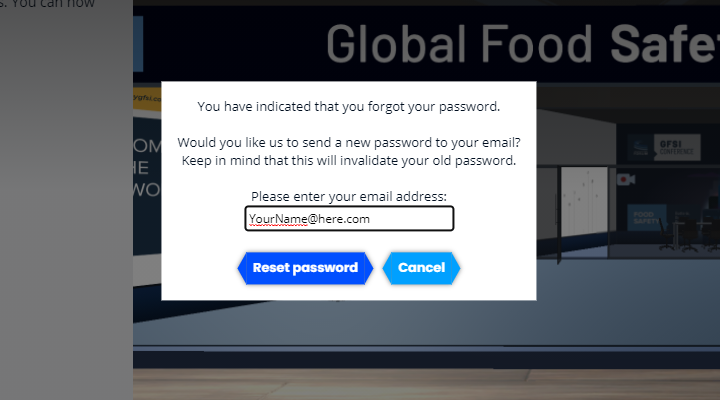 Audio, Microphone & Camera Check:
Audio
Test your audio by pressing the "play" button and listening for the sound clip.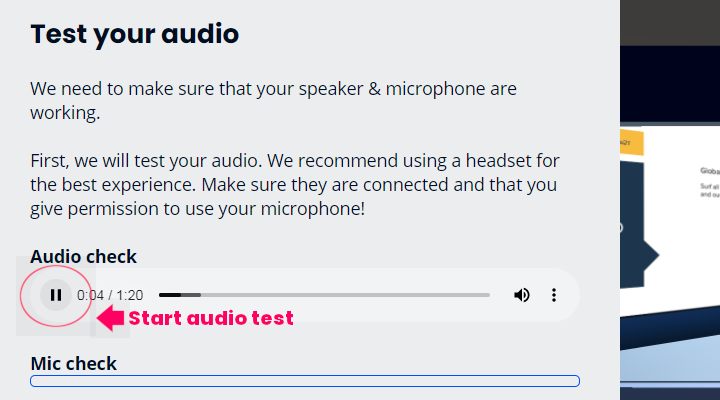 Microphone
Before being able to test your microphone, Slidefair will ask to access to it.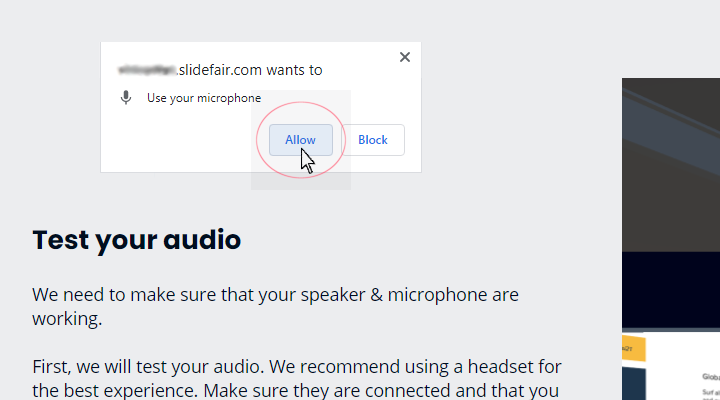 After allowing access, test your microphone by speaking into it and checking if the empty bar under "mic check" fills with blue.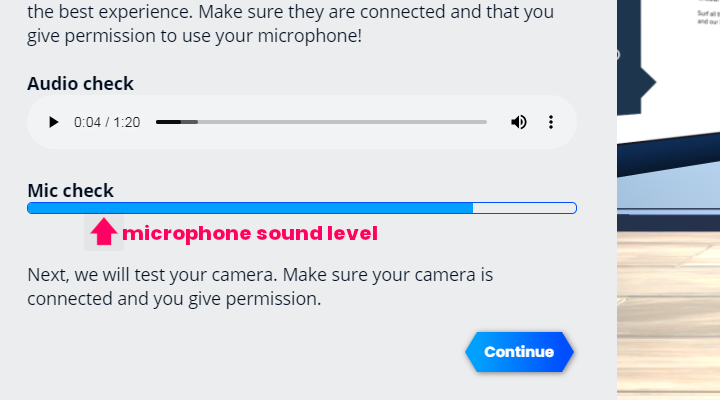 If you are having trouble getting your microphone to work, please refer to the FAQ's.
When you are satisfied that it is working, click the "continue" button.
Camera
The final piece of equipment to test is the webcam. First you will have to give Slidefair permission to access it, in the same way as the microphone.

Ensure that your webcam is plugged in, and aligned to your liking.
If you are having trouble getting your camera to work, please refer to the FAQ's
When you are satisfied, click continue.
Adding your information
Next, you will be presented with a page for providing personal and business
information, including; a profile picture, your name, company and job title,
as well as a short biography and a link to your LinkedIn profile.
To select a profile picture, click on "choose file", which will let you upload an image from your device.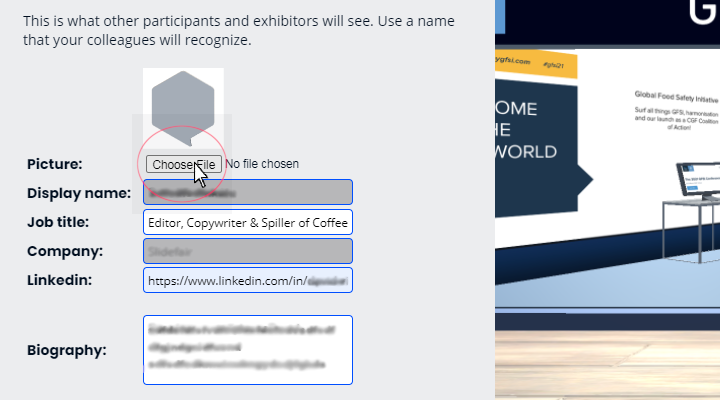 After filling in your details and pressing continue, you will have the option to view a short instructional video.
This is usually specific to the event, but can also be a short platform
demonstration. We highly encourage you to watch the video if you0
are new to the platform.
Clicking "continue" will bring up a loading screen as Slidefair prepares the virtual world.
Creating your avatar
The avatar editor lets you decide how you want to be seen in the virtual world. On the left of the screen are some colour options, with the "top" and "bottom" sections referring to clothing
The four sets of arrows on either side of the Avatar are to change, hairstyle, shirt/top/dress, pants/skirt and shoes.
For a different angle, you can turn your avatar by holding down your right mouse button and dragging to the side.