How to create or change my avatar?

After logging in and filling in your information, the next screen you will be presented with is avatar creation. Or, if you want to edit your avatar's appearance, click on your name at the top right of the screen to open the profile menu, then select "edit avatar" for the drop-down list.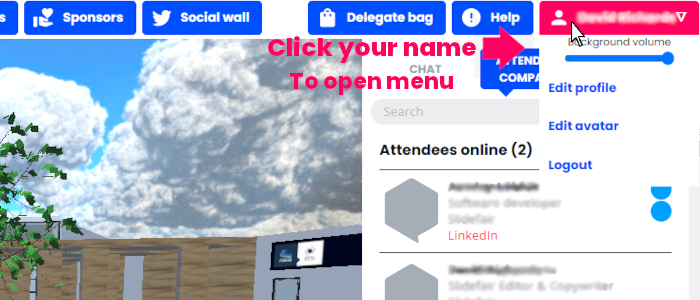 This will open up the avatar editor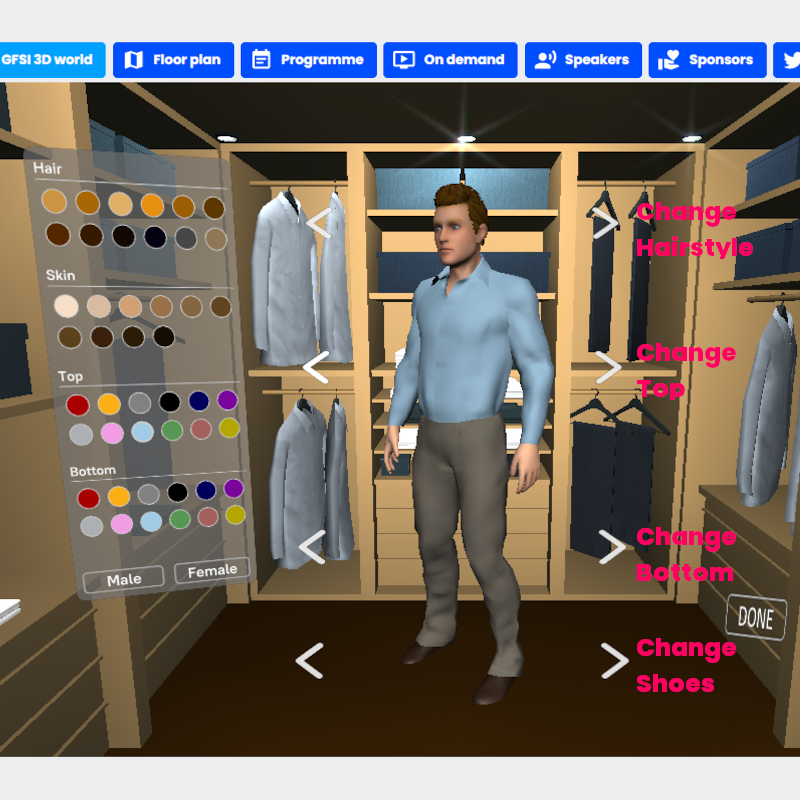 Avatar Editor Layout

On the left of the avatar editor is a colour palette for the various parts of your avatar.
"Top" refers to shirt/top/dress colour and "bottom" refers to pants/shorts/skirt colour.
The four sets of arrows on either side of your avatar are used to cycle through different appreances. From top to bottom the pairs of arrows change; hairstyle, top, bottom and shoes.
Once you are satisfied with your avatar's appearance, click "Done" in the bottom left corner, and your changes will reflect in the virtual world.